Upgrade your HVAC CT B2 License to an S2
Did you know….that by 2020, the HVAC workforce needs to increase by 34% in order to meet the anticipated demand within the industry? Are you positioned to take advantage of tremendous earning power with an S2 license?
If you hold a CT B2 license you are in a prime position to upgrade your license to an S2 and expand your technical capabilities, increase your earning power and position yourself for a long, lucrative career in HVAC.
ENTECH training is offering this B2 License upgrade instruction at our Cromwell facility. Go to school day or evenings to earn the educational requirements you need to apply for your S2 license. See our registration dates and links below.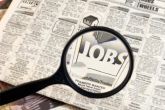 Here's how it works:
1. You must currently hold a CT B2 license to upgrade to an S2.
2. Upon successful completion of the classroom and lab training, you will have the required CT educational requirements. (Additional courses may be required-please submit past transcripts - OSHA 30 Construction is now required, it is offered online)
3. You must also apply and successfully complete the CT Apprenticeship program through your employer.
4. Once both the educational and apprenticeship requirements are complete, you can apply and take the CT S2 License exam.
5. Upon passing the exam, you are fully qualified to begin working as an S2 technician! 
Depending on how quickly you want to complete the educational component of your license upgrade, you can attend  classes either during the day or attend night classes. See our registration dates below or contact us to discuss your options and what would work best for your situation.
Have questions? Contact us for more details. Start with a tour of our school. We would love to talk to you and see how we can help.
Courses Include:
Refrigeration
Air Conditioning
Heating Hydronics
Metal Trade
Comfort System Design
To register and for pricing information, select one of the upcoming sessions below. 
B2 to S2 License Upgrade Program
This program provides the educational requirements necessary to fulfill the educational requirements for upgrading your B2 license to an S2 license. Additional apprenticeship hours will be required by the State of CT Apprentice Program for the S license. Additional educational requirements may also be required at an additional cost. Call for more information.
ENTECH reserves the right to cancel any course that does not meet the minimum number of required students.